Just another WordPress site - Ruhr-Universität Bochum
Department Atomistic Modelling and Simulation
Research Group
Theory and Simulation of Complex Fluids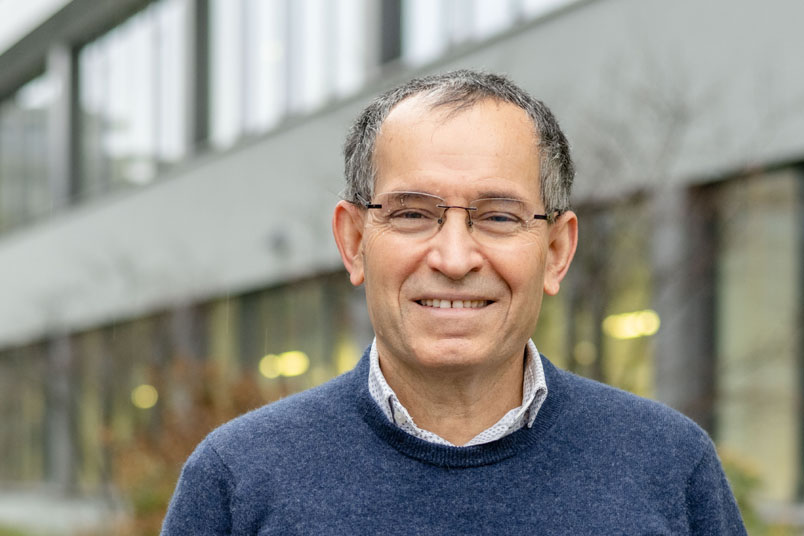 RUB, Marquard
Research
Two examples from our recent activity are hemodynamics of blood flow through aneurysms and heat-exchange in flows through packed arrangements of solid bodies. In studying blood flow through constrictions and aneurysms, the group uses a hybrid numerical tool based on a combination of the lattice Boltzmann method as fluid dynamics solver with the finite element approach to update the dynamics of blood vessel and particular objects such as red blood cells. For the study of combustion phenomena in flows through packed beds, a modified version of the lattice Boltzmann method has been adapted which allows accounting for large changes of fluid density due to local heating, which arises from chemical reactions.
Here, the group is also conducting fundamental theoretical work and is establishing the connection between macroscopic equations that govern the change of species mass due to chemical reactions, energy production and mass and heat transport, on the one hand, and diffuse interface methods such as the phase field approach, on the other hand. As to the study of amorphous materials, molecular dynamics simulations are used to address the shape memory effect in polymers and the connection between the structure and the mechanical properties (e.g., ductility) in bulk metallic glasses.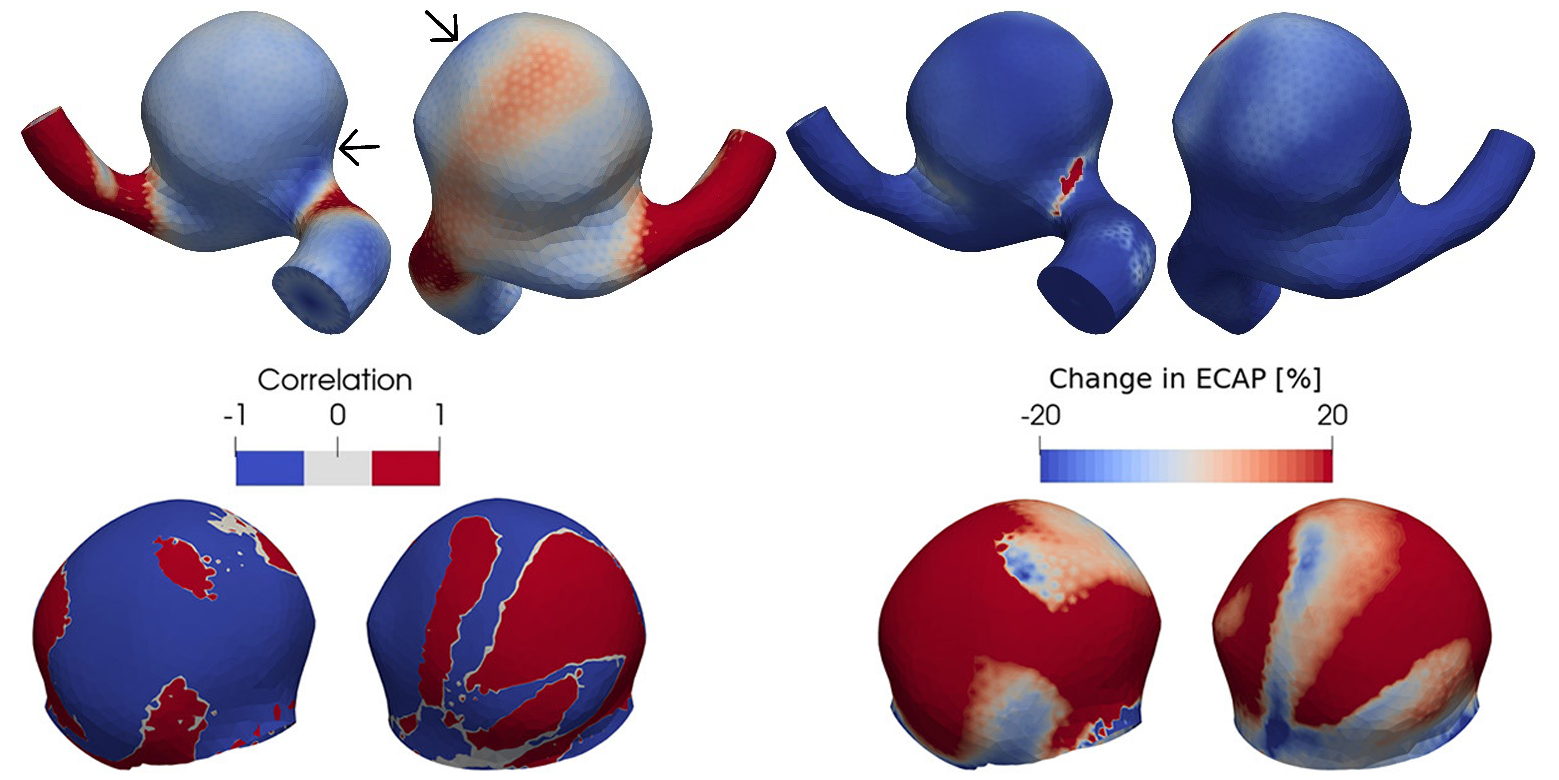 Time-averaged wall shear stress (WSS) (the two top-left images) and oscillatory shear index (OSI) (the two top-right images) fields in the presence of degradation for a patient-specific aneurysm geometry (C0034 in Aneurisk dataset repository (Aneurisk-Team, 2012). The two images on the bottom left show degradation-induced relative changes in WSS and OSI. The remaining two images (bottom right) depict the corresponding changes in endothelial cell activation potential (ECAP).
ICAMS, RUB
The complex fluids group's work is almost always performed in collaboration with other partners to take advantage of their complementary expertise. Some examples here are the study of tissue degradation in aneurysms (D. Balzani, Institute of Mechanics, RUB), work on the ways to improve ductility in metallic glasses (G. Wilde, Institute of Materials Physics, University of Münster), study of additive effects on recovery processes in shape memory polymers (G. Eggeler, Institute of Materials, RUB), and numerical simulations of heat transfer in packed beds (Dominique Thévenin, Otto-von-Guericke-University, Magdeburg, and Benoît Fond, ONERA, Paris).
Competences
Modelling Multiphase flows
Molecular dynamics of polymers
Hybrid lattice Boltzmann-phase field modelling
Numerical models to study combustion and heat transfer
Research Examples