Just another WordPress site - Ruhr-Universität Bochum
ICAMS: Materials modelling across the length scales
Our Mission: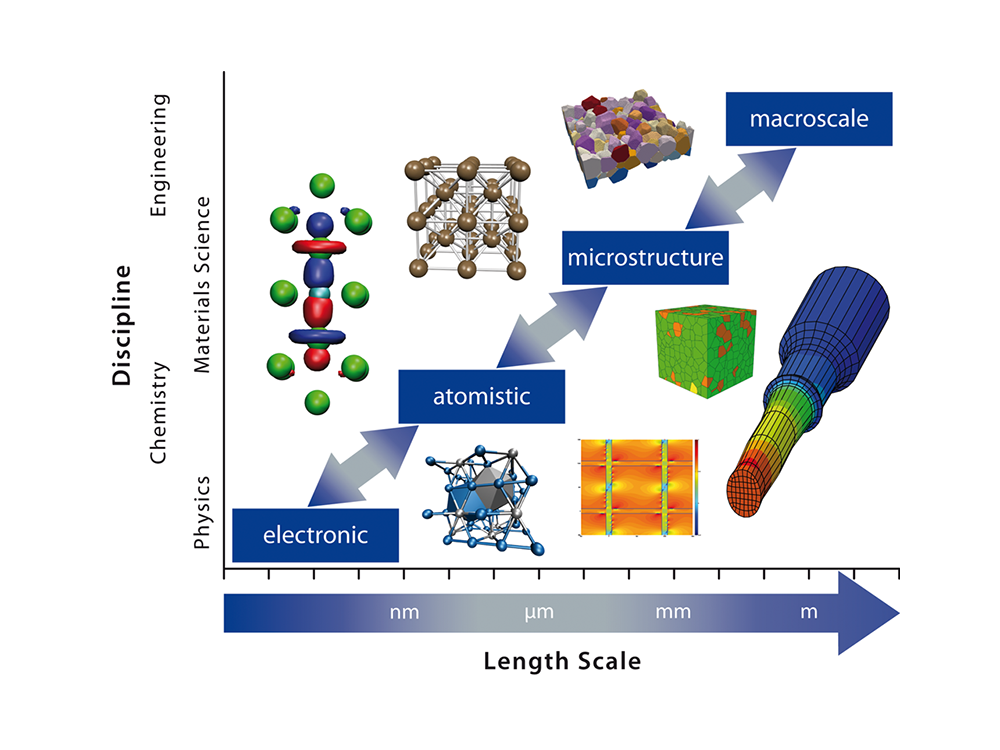 Traditionally, different disciplines focus on different length scales. Multiscale modelling of materials across the length scales requires overcoming the borders between the disciplines for a seamless integration of the models on different length scales into one coherent multi-scale modelling framework (according to D.G. Pettifor, 1991).
RUB, ICAMS
ICAMS is an internationally visible, leading scientific competence centre in the field of advanced computational material science. The focus of its interdisciplinary and multidisciplinary research, teaching and qualification of the next generation of material scientists is the relationship between microstructure and properties of materials.
Through problem-driven research and problem-solving across all scales (length and time scales), it makes important contributions to the benefit of science, business and society. As a theory and tool forge, it makes predictions through modelling, contributes to the development of methods including software, conducts data science and discovers new materials.
In its teaching and qualification offers, ICAMS covers the breadth of modern multidisciplinary materials science and simulation. In addition, it is involved in scientific training by teaching the latest methodological skills.